Reliable Rodent Solutions For Orange County, CA
It's a widely accepted fact that rodents - at least non-domesticated rodents - don't belong in our Costa Mesa homes. However, if you ask the average person what problems they cause, most are unaware of the seriousness of a rodent infestation. When rodents get into your house, they can spread dangerous illnesses through their droppings and by direct contact. They can also cause extensive damage to your house, even to the point of making it an unsafe place to live. Keeping rodents out of your home must be a priority. Smart Pest Control can help.
Our Rodent Control Offerings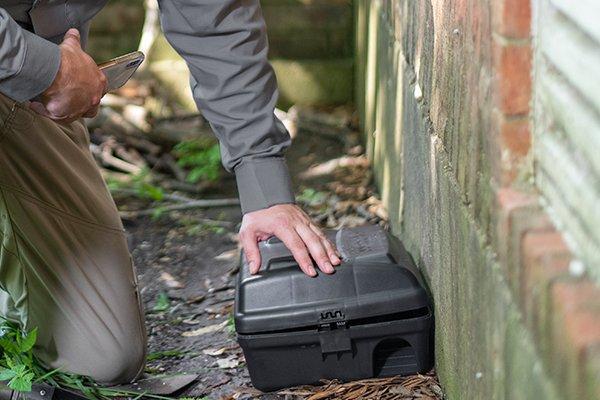 Smart Pest Control has a number of rodent control methods at our disposal. We'll develop a plan for your home based on the location of the infestation and its severity.
Some of the methods we may use while treating your rodent infestation include:
Traps
We use snap traps and glue boards. We'll return to your house to check and reset them regularly until we eliminate the infestation.
Bait
We place bait in rodent nesting areas and areas with high activity.
One-Way Doors
We'll install one-way doors that allow rodents to leave your home while preventing them from getting back inside. These remain in place until your infestation is completely gone.
Follow-up visits for rodent control vary based on your particular infestation, and the service plan that you've chosen. For more information about our rodent control services for Santa Ana and the surrounding areas or to schedule an appointment, please contact us today.
Guaranteed Pest Control Services
At Smart Pest Control, we are so confident in our professional services, we offer a re-treatment and money-back guarantee!





Schedule Your Free Inspection
Complete the form below to schedule your no obligation inspection.