Trustworthy Pest Solutions For Aliso Viejo, CA
Aliso Viejo is a city located in the San Joaquin Hills of Orange County. Though many people are proud to call this area home, a wide range of pests also live here in Aliso Viejo and are always searching for ways to invade your property. To protect your home or business from common area pests, put into place an effective pest management plan from Smart Pest Control. With over 25 years of combined pest control experience and a commitment to providing industry-leading pest control strategies, we have what it takes to ensure your Aliso Viejo property remains pest-free throughout the entire year. Reach out to the professionals at Smart Pest Control for more information about all of our residential and commercial pest control options.
Home Pest Control In Aliso Viejo, CA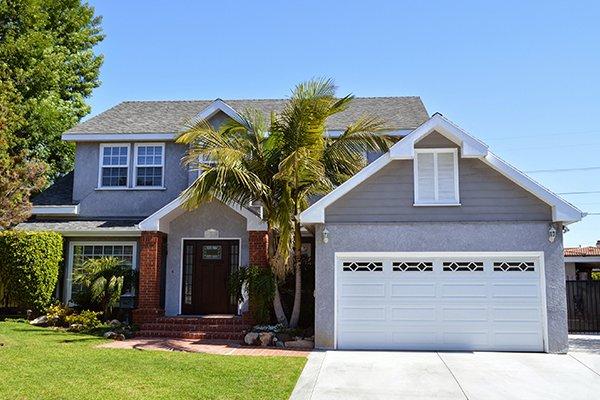 You deserve to live in a safe, comfortable environment with your family. But when destructive and dangerous pests invade your residential property, they pose several serious problems that make your Aliso Viejo home unwelcoming and uncomfortable. If you require professional home pest control services, the skilled technicians here at Smart Pest Control have you covered. Our residential pest management services begin with a thorough inspection of your property to identify current pest threats and areas of concern. Once the inspection is complete, we'll develop a plan to eliminate pests and create a protective barrier around your property to prevent new pests from invading in the future. In addition to our general pest control services, we also provide specialty services to eliminate specific pests, such as ants, rodents, and stinging insects. Don't hesitate to contact Smart Pest Control today to learn more about our residential pest control process.
Commercial Pest Control In Aliso Viejo, CA
At Smart Pest Control, we understand that every business is unique. And to reflect that, we design our commercial pest control plans to fit the specific needs and regulations of your business and industry. Whether you own a restaurant, warehouse, or other business, our skilled technicians have the skill, experience, and knowledge needed to deliver a comprehensive plan to protect it from the area's toughest pests. Prevent pests from taking over your Aliso Viejo business and driving away your loyal customers by partnering with Smart Pest Control today. We're proud to develop an ongoing pest control solution to eliminate your pest problems year-round.
Prevent Ant Infestations In Aliso Viejo, CA
Ants are annoying pests that invade lawns, homes, and businesses while foraging for an easy source of food to bring back to their colonies. They are social insects that work together to provide for their young, build their nests, and protect their colonies from threats. These tiny insects are difficult to control and prevent, however, there are some precautions you can take to make your Aliso Viejo property less appealing to them. Implement the following ant prevention tips to avoid attracting ants to your home or business:
Repair cracks and crevices in your foundation that may allow ants to enter your property.

Sweep your floors and wipe down your counters to keep them free of crumbs.

Store food items in the refrigerator or airtight containers.

Pick up uneaten pet food and store it away for later use.

Keep your garbage cans sealed.

Repair leaking pipes and fixtures that could contribute to excess moisture.

Remove stumps, fallen trees, and logs that ants could use to nest in.

Eliminate access to your property by installing door sweeps and replacing faulty weather stripping.
To eliminate ants from your Aliso Viejo property, turn to the skilled pest professionals here at Smart Pest Control. We deliver effective ant control services designed to eliminate ants and prevent them from returning. Give us a call today to find out how we keep people and properties protected from pests all year long.
Are Stinging Insects Dangerous In Aliso Viejo, CA
Stinging insects are insects that use a stinger to defend themselves when they feel threatened. Common examples of stinging insects are bees, wasps, and mud daubers. Stinging insects come in a variety of shapes, colors, and sizes depending on their species. Although many stinging insects benefit the ecosystem by pollinating plants and controlling nuisance insect populations, they are dangerous pests when they build their nests too close to human dwellings. Some species of stinging insects are aggressive and will defend their nests with their lives. While one or two stings might not be much of an issue for most people, stinging insects are incredibly dangerous to individuals who are allergic to stinging insect venom. The smart way to protect yourself from stinging insects is to reach out to Smart Pest Control. Our pest control services cover a wide range of pests, including wasps and other stinging insects. Get in touch with Smart Pest Control today to get started.

Schedule Your Free Inspection
Complete the form below to schedule your no obligation inspection.