With its tree-lined neighborhoods, suburban culture, and friendly community, Mission Viejo is a great place to call home. To keep your Mission Viejo home or business free of the wide range of pests that also live in our area, turn to the licensed pest professionals here at Smart Pest Control. We have a deep understanding of common area pests and how to stop them from invading your property. Whether you need help with rodents, spiders, insects, or other pests, Smart Pest Control provides excellent residential and commercial pest control solutions with long-term results. Don't wait for pests to take away your peace of mind. Instead, reach out to the service applicators here at Smart pest Control today for help with all of your pest control needs.
Residential Pest Control In Mission Viejo, CA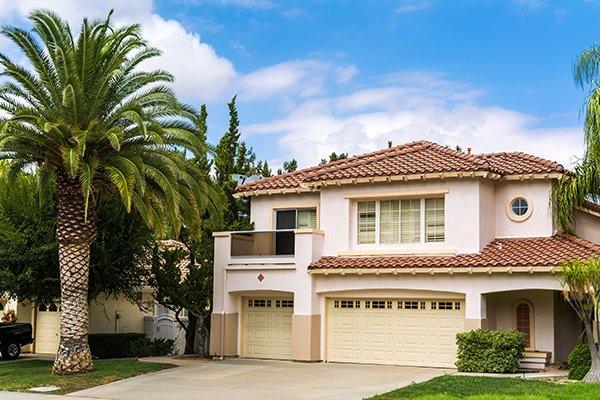 When pests enter your Mission Viejo home and threaten your family's health, your best option is professional home pest control services from Smart Pest Control. Our effective and affordable pest control solutions work to eliminate current pest problems at their source and protect your home from pest infestations in the future. All of our quarterly residential pest control plans are customizable to meet the specific needs of your location, budget, and pest situation. At Smart Pest Control, we understand that pests have a negative impact on your life, which is why we are ready to find the right solution for your Mission Viejo home. Give us a call today for more information about our home pest control options and solutions.
Commercial Pest Control In Mission Viejo, CA
No matter how large or small your business is, pests such as rodents, bed bugs, cockroaches, and spiders can invade your property and cause major problems. The secret to controlling commercial pest problems is to invest in a year-round pest control plan from a trusted pest control provider. Smart Pest Control has over two decades of combined pest control experience. You can trust us to provide excellent commercial pest control services that will keep your Mission Viejo business free of destructive and disease-ridden pests. Partner with us today to learn more about our effective commercial pest control process.
Five Little-Known Facts About Rodents In Mission Viejo, CA
Most people don't want to find rodents living in or around their Mission Viejo property. These small mammals are common household pests that invade homes and businesses while seeking out easily available food and shelter sources. Rodents have adapted their natural habits and behaviors to conform to suburban environments, which is why mice and rats are some of the most common property-invading pests. Although rodents are annoying pests that cause many problems when they invade Mission Viejo homes and businesses, they are interesting creatures. If rodents are living in or around your property, here's what you should know:
Rodents have strong front incisors on their top and bottom jaws that never stop growing. In order to prevent their teeth from becoming too long, rodents will chew on hard items such as furniture, wooden structural beams, pipes, and wires.

Rodents spread a wide range of diseases, including hantavirus, plague, and salmonellosis.

Rodents can squeeze through tiny gaps in your foundation and exterior walls. Mice are capable of invading homes through cracks as small as the size of a nickel.

Rodents reproduce at a rapid rate. One female mouse can produce up to 15 litters every year, with about five to eight pups per littler.

Some rodents can go without a drink of water for a long time. Certain food sources contain all the moisture rodents need to hydrate themselves.
If you suspect rodents are living in your Mission Viejo home or business, don't hesitate to reach out to Smart Pest Control for help. We provide effective services to handle a wide range of pests, including rodents. Get in touch with Smart Pest Control today to learn how we protect people and properties from pests.
Cockroach Prevention Tips Everyone In Mission Viejo, CA Should Know
Cockroaches are bothersome pests that can live in all kinds of environments, including in your Mission Viejo home or business. Avoid attracting cockroaches to your property by following the basic cockroach prevention tips listed below:
Pick up pet food your pet finishes and store in an airtight container.

Place leftover food items in the refrigerator instead of leaving them out on the counter.

Clean up crumbs and food residue out from under heavy appliances, such as your oven, refrigerator, and dishwasher.

Remove sources of excess moisture, such as leaking pipes, drains, and faucets.

Keep your garbage cans sealed and stored away from the exterior of your property.

Eliminate possible entry points by sealing gaps and crevices in your foundation and holes made for utilities.
Smart Pest Control has the experience, skill, and treatments necessary to keep your Mission Viejo free of all kinds of pests. Reach out to us today to learn more about all of the pest control services we have to offer.

Schedule Your Free Inspection
Complete the form below to schedule your no obligation inspection.