Trustworthy Pest Solutions For Newport Beach, California
Newport Beach is a coastal city in Orange County that is known for its expansive beaches and a large harbor filled with numerous boats. Though many people enjoy living in our area, rodents, insects, and other pests are commonly found in and around Newport Beach homes and businesses.

To defend your property against pests, the professionals here at Smart Pest Control are proud to provide effective and affordable solutions for homeowners and business owners alike. We have what it takes to eliminate current pest infestations and implement ongoing preventative treatments to ensure pests never return. Get in touch with Smart Pest Control today to ask about all of our commercial and residential pest control plans or request your free estimate.
Residential Pest Control In Newport Beach, California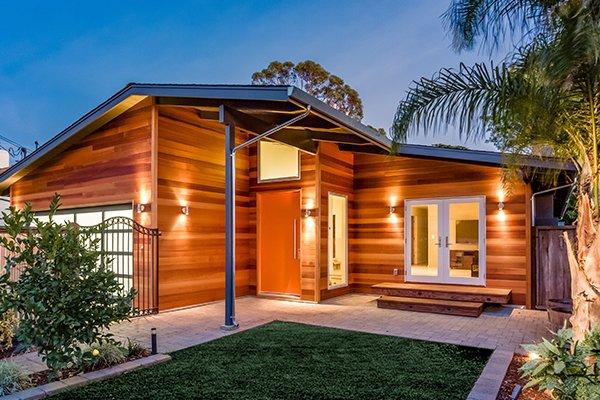 A house doesn't feel like a home if you have to share it with invading pests. If pests are causing problems in your Newport Beach home, the professionals here at Smart Pest Control can help. We understand that invading pests are more than a simple nuisance, they can cause increased frustration, damage your property, contaminate food items, and spread a wide variety of dangerous diseases.

No matter what pests invade your Newport Beach home, you can depend on Smart Pest Control to provide excellent pest control solutions. Our home pest control plans begin with a detailed inspection of your property to identify current pest pressures and potential points of entry. Then, we will develop a treatment plan based on the specific needs of your residential property. Each treatment is completely customizable to ensure your pest problems are dealt with in a quick, effective manner. To learn more about our home pest control options, reach out to Smart Pest Control today.
Commercial Pest Control In Newport Beach, California
Health issues, damaged property, loss of revenue, and a bad reputation are just a few of the consequences of having a pest infestation in your Newport Beach business. Pests living in and around your commercial facility can cause serious problems that can drive away your customers and even have your business shut down.

To prevent pests from taking over your Newport Beach property, Smart Pest Control provides comprehensive commercial pest control services to eliminate pest problems at their source. We utilize ongoing services and high-quality treatments to meet the needs of your property, budget, and pest situation. And, because we understand that every business is unique, we provide customizable pest control options. Don't wait for mosquitoes, rodents, spiders, bed bugs, or other pests to give your Newport Beach business a bad name. Instead, partner with the service applicators here at Smart Pest Control today to receive the long-lasting commercial pest control services you deserve.
Ten Easy Ways To Prevent Rodents In Newport Beach, California
Rodent infestations are a common problem for property owners in Newport Beach. These small, mischievous pests are capable of invading through the smallest gaps in your foundation as they forage for sources of food. Prevent rodents from getting into your home or business by implementing the ten easy rodent prevention tips listed below:
Trim overhanging tree branches away from your roofline.

Keep hedges, shrubs, tall grasses, and weeds cut away from your exterior walls.

Equip your trash bins with tight-fitting lids and store them away from your property.

Remove clutter and debris from the interior and exterior of your property.

Wipe your counters down and sweep your floors to keep your property free of crumbs.

Store leftovers in airtight containers or the fridge.

Pick up uneaten pet food and never leave it out overnight.

Seal cracks and crevices around your exterior walls with caulk or steel wool.

Place screen covers over chimneys and vent openings

Keep your attic and crawl spaces well-ventilated and dry
Rodents multiply at a rapid rate, which means what started with one rodent in your home can end with dozens of rodents running around your property. Smart Pest Control provides advanced pest control services to remove rodents and prevent them from returning. Reach out to us today to get started.
Who Else Wants To Avoid Mosquitoes In Newport Beach, California?
No one wants to be bitten by mosquitoes. Not only are their bites itchy, but they can also transmit a wide range of dangerous diseases. Avoid attracting mosquitoes to your Newport Beach property by keeping the following mosquito prevention tips in mind:
Clear debris from your gutters and ensure your downspouts are directing water away from your property.

Trim your lawn short and cut thick vegetation away from your exterior walls.

Avoid spending time outdoors during the early morning and evening when mosquitoes are most active.

Replace the water in your birdbaths every few days.

Remove sources of still or stagnant water from your property.

Always wear insect repellent when you spend time outdoors.
Mosquitoes are annoying pests that can be incredibly difficult to get rid of. The best way to reduce the mosquito populations around your Newport Beach property is with mosquito control services from Smart Pest Control. Give us a call today for more information about our mosquito treatment process.

Schedule Your Free Inspection
Complete the form below to schedule your no obligation inspection.