Trustworthy Pest Solutions For Laguna Hills, CA
Laguna Hills is a city in Orange County located between Los Angeles and San Diego. Known for its old Spanish Colonial architecture and central location in Southern California, Laguna Hills enjoys a slower pace of life than can be found in the urban centers to the north and south. But proper pest control is what keeps our quiet town safe and healthy, which means we must all do our part to prevent infestations and clamp down on them quickly when pest populations crop up.
Home Pest Control In Laguna Hills, CA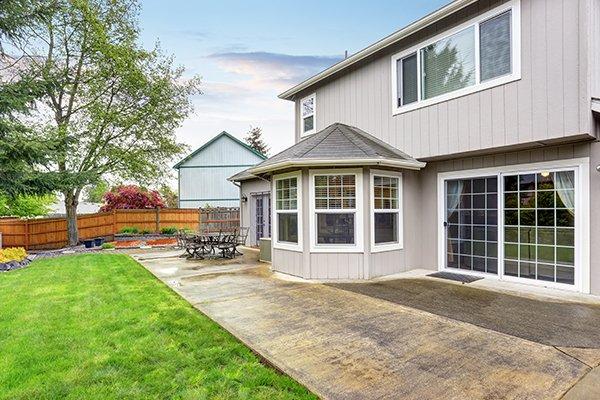 The trick to keeping your home safe from pests is not assuming that you don't already have a problem. Too often, homeowners think that because they haven't seen them, pests or the factors that attract them must not be around. In truth, every single home has factors that are attractive to pests looking for food, water, and shelter. That's why the smart thing to do is get started on overall pest protection right away, even if a pest problem isn't so bad that it's obvious. For assistance with how to go about this, you should contact Smart Pest Control. Our residential pest control services offer the following steps in order to thoroughly account for all the problems around your property:
Pre-Inspection: A trained expert can better spot all the potential access points and attractants that draw pests into your home.
Quality Treatment: Once the scope of the problem has been determined, we come up with a treatment plan that's right for your home.
Follow-Up Service: We emphasize follow-up treatments that help ensure the protective barrier around your home that's provided by our treatments stays strong enough to shield you from pests.
We even offer specialty services to take care of specific pests that might require certain types of treatments to completely remove. So, whether you already know pests are there or if you just want to be sure they're not forming, contact Smart Pest Control today.
Commercial Pest Control In Laguna Hills, CA
Pests aren't just an issue for homeowners, of course. In fact, an infestation can be even more costly to business owners. Not only can pests damage property and lead to health issues amongst workers, but the reputation of your business can also suffer if members of the public caught wind of a pest population on your property. That's why enlisting the help of professionals is a smart investment in the health of your business. At Smart Pest Control, we help a variety of businesses with everything from inspections to treatments to preventative measures that ensure the infestation never happens again. Here are some of the kinds of businesses we've helped over the years:
Restaurants
Coffee shops
Office buildings
Retail establishments
Warehouses
Schools
No matter what kind of business you own, we can help. Even if you just need guidance and thorough inspections of your property, Smart Pest Control is your partner in commercial pest control. Contact us today.
Are The Stinging Insects In Laguna Hills Dangerous?
Few pest problems are as troublesome as a colony of stinging wasps that move into your yard. During the times of the year when we want to laze about in the sun, enjoying the peace and comfort of our backyards, stinging insects can put a damper on our leisure. Not only can their buzzing, stinging ways be harmful to anyone, for those with allergies to their venom, but a wasp population can also be a matter of life or death. That's why all Laguna Hills property owners must take these kinds of pest populations seriously. At Smart Pest Control, we help protect your yard from all kinds of pests with our comprehensive treatments. We safely remove stinging pests and target problem areas with effective solutions, and we can also protect your entire property with our general pest prevention treatments. These shield your property from invasive pests of all kinds, from wasps to ants and more.
Don't risk your skin trying to remove wasps from your property on your own, contact Smart Pest Control for safe and fast removal.
Six Spider Prevention Tips For Laguna Hills Homeowners
Spiders are some of the most common invasive pests around. Not only are they problematic by themselves -- leaving annoying webs around and capable of biting people or pets -- spiders are also the sign of existing pest populations. They don't need the food in your pantry, instead, they hunt other smaller pests like ants, cockroaches, and mosquitoes. That means, if you're seeing spiders around your yard or inside your home, there's likely a larger problem at hand. Here are six ways you can reduce overall pest populations, which can prevent spiders:
Food Storage: Spiders may not care for human food, but the pests they eat will certainly be drawn in by goodies left lying out. Store your food securely and deep clean for crumbs and spills.
Trash Storage: Your garbage is another easy source of food for foraging pests. Make sure your bins aren't accessible, both inside and outdoors.
Crack Sealing: Tiny insects can utilize even small cracks or holes in your walls to gain entry. That's why you need to check your exterior and make fixes whenever possible.
De-Webbing: This one's more focused on spiders themselves. If you sweep away or vacuum up spider webs, it can discourage them from nesting in the same areas again.
Inspections: The best way to make sure you're addressing all these attractants is with help from a trained professional. Contact your local experts at Smart Pest Control to learn more.
Treatments: The only reliable form of overall pest protection comes from experts, so contact Smart Pest Control today to learn how we can defend your home against spiders and other pests.

Schedule Your Free Inspection
Complete the form below to schedule your no obligation inspection.