Trustworthy Pest Solutions For Foothill Ranch, CA
The community of Foothill Ranch, CA is a lovely neighborhood located in South Orange County. It offers 2,700 acres of California beauty and makes for a wonderful place to call home. Unfortunately, pests are also eager to call Foothill Ranch their home, and that means our properties are exposed to the threat of pest infestation. The best protection you can secure is ongoing services from pest professionals. Luckily, you've come to the right place.

Welcome to Smart Pest Control, your local source for quality residential and commercial pest solutions. We are an industry-leading pest control company that is proud to service properties throughout Orange County, and the surrounding areas. Our local, family-owned, and operated team is highly dedicated to keeping the local community totally protected from pest infestation, no matter the case. Get in touch with us today, and we'll give you a free quote for our services.
Home Pest Control In Foothill Ranch, CA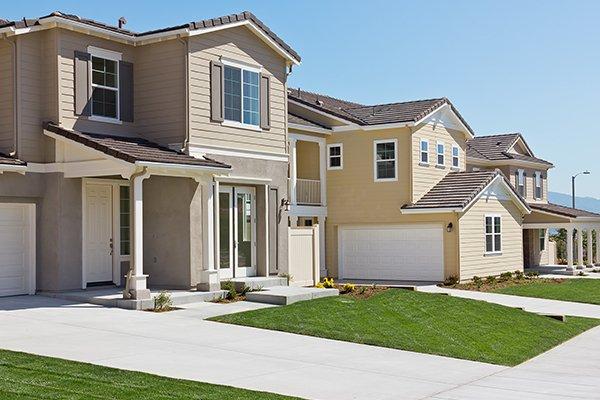 Your Foothill Ranch is a treasured space where you and your loved ones should feel comfortable and safe. If pests get into the house, it's impossible to feel either of those things. Household infestation can pose a number of health and safety risks to you and your family, not to mention the structural damage it can cause. Smart Pest Control provides ongoing residential pest control solutions that local homeowners can depend on throughout the year.

We offer a range of general pest control solutions, as well as specialized services for rodents, mosquitoes, fleas, ticks, cockroaches, bed bugs, ants, spiders, and stinging insects. No matter what kind of pest situation you're facing, our team is focused on lasting, preventative care that doesn't just tackle the problem but gets ahead of future problems as well. Reach out to us today to speak to one of our pest experts about your residential pest control needs.
Commercial Pest Control In Foothill Ranch, CA
One of the fastest ways to take down your business' good reputation is a pest infestation breaking out. The consequences can be devastating, not only for your business but also for the well-being of your employees and your customers. In order to effectively guard your Foothill Ranch business against infestation, Smart Pest Control is your best source for complete pest protection. We offer our commercial pest control services to a long list of businesses, including restaurants, retail stores, coffee houses, schools, warehouses, and many others.

Once we determine the type of pest pressures you're facing, our team diligently develops a customized treatment plan that specifically addresses your needs, and the needs of your facility. We understand that every infestation is a little bit different, and that's why we treat every customer in a unique way. With reasonable prices and same-day services, we offer accessible pest control that you can depend on, guaranteed. Contact us today, and we'll walk you through our pest services. We'll set up your free inspection right away, and get the ball rolling.
Four Ways To Prevent Ants From Moving Into Your Foothill Ranch Home
Ants are very small intruders that can fit into the tiniest openings around your home. That means they are pretty sneaky about their entry methods, and once they get inside of your property, they can be very hard to get rid of. Here are four ways to help you in your ant prevention efforts:
Make sure to seal off entrances, and repair cracks and crevices along the foundation.

Spray an ant barrier insecticide around the perimeter of your home.

Don't leave out any food overnight, and keep food stored in airtight containers.

Clean up spills and crumbs promptly, and regularly sweep and vacuum your space.
The best source of quality ant control and prevention is from a team of experienced professionals. Here at Smart Pest Control, we've been dealing with ants for a long time, and we guarantee ant-free results you can trust. Call us today to learn more.
The Dangers Of Stinging Insects In Foothill Ranch, CA
We're all familiar with stinging insects, and the painful bites they can give. From bees and yellow jackets to hornets and fire ants, these pests cause great discomfort and pain when they sting. Not only that, but there are a variety of different consequences that can result from getting stung. There are serious dangers to consider.

If you have an allergy, getting stung can lead to severe reactions and anaphylactic shock. Even if you aren't allergic, the site of the wound can become seriously infected. Something else to consider is that when you get stung, it causes a real distraction. Distraction can easily lead to accidents and injuries, putting you in great danger.

The best way to address your stinging insect control needs is with regular treatments from pest professionals. Smart Pest Control is here to keep your property free of stinging insects all year long. Reach out to us to hear about our stinging insect control and prevention services, and how we can help protect you for the long haul.

Schedule Your Free Inspection
Complete the form below to schedule your no obligation inspection.