Trustworthy Pest Solutions For Cypress, CA
Cypress, CA, enjoys the year-round pleasant conditions of the Southern California climate. The sun is out, the weather is warm, and it's an overall lovely place to be. Well, unfortunately, local pest populations are in total agreement. They love it here in Cypress, more specifically, they love it in our homes and businesses. Once they gain entry onto our properties, they can be hard to get rid of. The best way to protect your property from pest infestation is with help from the experts.

Welcome to Smart Pest Control. We are an industry-leading pest control company that is proud to service residential and commercial properties throughout Orange County, and the surrounding areas. With over 25 years of combined experience, our team knows the ins and outs of effective pest control, and we're dedicated to ridding your property of these unwelcome intruders once and for all. Contact us today to speak to one of our pest specialists about your pest control needs, and we will set up your free inspection right away.
Home Pest Control In Cypress, CA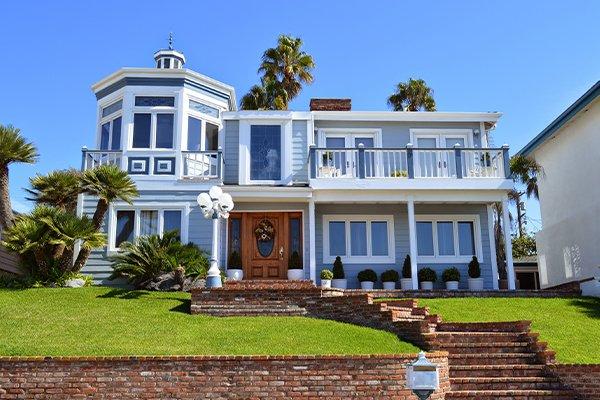 Owning a home in Cypress is an absolute dream until pest activity quickly turns it into a nightmare. Household pest infestation is a huge issue that no homeowner wants to face. The best way to protect your home, and loved ones, from infestation, is with ongoing services from the pros. Smart Pest Control is proud to offer Cypress homeowners complete pest coverage they can count on all year long. Our residential pest control solutions protect your home and your family from the dangers of infestation, guaranteed.

Beginning with a pre-inspection, our experienced pest applicators familiarize themselves with the nature of your pest problem in order to develop a customized treatment plan. We treat the foundation, the yard, and the interior as needed. Once we complete extermination, we install a protective barrier to keep your house safe moving forward. Reach out to us to discuss your residential pest control needs today. There's no time like the present to secure the protection you deserve.
Commercial Pest Control In Cypress, CA
When pests get into a business, they cause a lot of serious issues. Not only do they damage your property and contaminate the premises, but they ruin your reputation, affecting your ability to survive in the long run. If you want to effectively protect your Cypress business from the nightmare of pest infestation, we highly recommend securing ongoing services from a team of highly qualified pest professionals.

The team at Smart Pest Control offers complete commercial pest control services to a long list of businesses, including restaurants, retail stores, coffee houses, schools, warehouses, and many others. After we determine the cause of your pest problem, we determine the best treatment approach to meet your needs. After treatment is finished, we'll schedule regular follow-up visits to maintain pest-free conditions on your property all year long. Our money-back and re-treatment guarantee is our promise to bring you the absolute best pest services possible. Call us today to get started.
What All Cypress, CA Residents Ought To Know About Spiders
Spiders are eight-legged arthropods famous for the fangs they use to inject venom into their prey. They usually get into our homes and inhabit shady, cool areas, such as garages, attics, and basements. They elicit great fear in a lot of people, but the truth is, most spider species are pretty harmless. If you discover any spiders in your Cypress home, you shouldn't worry. House spiders are actually more afraid of you than you are of them.

The species that tend to hang out in our homes will usually only bite you in self-defense. Even if you do get bitten, the spider likely won't inject any dangerous venom into your body. There are only two species of venomous spiders in the United States: the brown recluse, and the black widow. Still, no homeowner wants to deal with spiders in their home. Here at Smart Pest Control, we offer trusted spider control and prevention services that you can trust throughout the year. Call us today to learn more.
The Problem With Rodents In Your Cypress, CA Home
Rodents are extremely unsanitary intruders that can have some very serious consequences. They rummage through the trash and feed on all kinds of garbage, picking up parasites and bacteria along the way. When they infest our homes and businesses, they contaminate every surface, food sources, and other vulnerable areas. Contamination can lead to a long list of diseases, some of which include salmonellosis, hantavirus, tularemia, rat-bite fever, and others.

In addition to these adverse health effects, rodents also nibble away at the construction of your property. They often live inside the wall voids, chewing away at your insulation and your electrical wiring, threatening not only the structural integrity of your property but also putting it at risk of catching fire. Rodents also bring around other pests, like fleas and ticks, exposing you to other possible infestations that can become a real issue. The team at Smart Pest Control is here to effectively rid your property of rodent activity, and keep these unwelcome guests from coming back in the future.

Schedule Your Free Inspection
Complete the form below to schedule your no obligation inspection.