Costa Mesa is a suburban city located in Orange County and is only about a mile away from the Pacific Coast's warm sunny beaches. To ensure your Costa Mesa home or business is protected from pests of all shapes and sizes, the service applicators here at Smart Pest Control provide long-lasting pest control solutions. Whether you need general pest management, rodent control, residential, or commercial pest control services, you can depend on Smart Pest Control to get the job done right. We dedicate ourselves to protecting people and properties from the area's toughest pests by providing high-quality treatments and effective pest prevention methods. Don't allow pests to invade your Costa Mesa property and call it their own. Instead, turn to Smart Pest Control for year-round residential or commercial pest control services.
Residential Pest Control In Costa Mesa, CA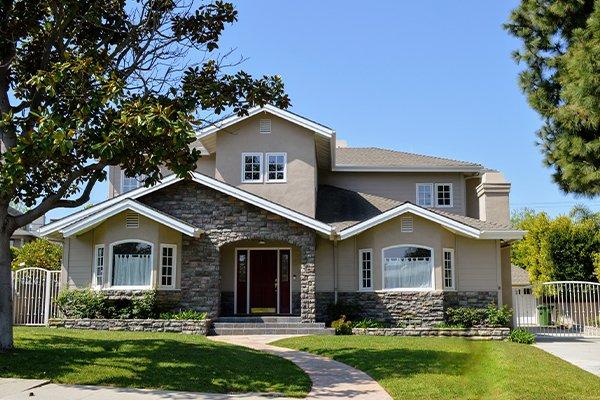 Protect your home from the many pests living here in Costa Mesa by partnering with the local pest control experts here at Smart Pest Control. We've made it our top priority to provide excellent residential pest control services that will keep your home free of pests throughout every season. Whether you're dealing with spiders, cockroaches, mosquitoes, rodents, fleas, ticks, or any other pests, Smart Pest Control has what it takes to get rid of them. With our licensed service applicators by your side, you can rest assured that your Costa Mesa home is protected year-round. For more information about our home pest control options, contact Smart Pest Control today!
Commercial Pest Control In Costa Mesa, CA
As a business owner, there should be a zero-tolerance policy when it comes to pests. Pest infestations scare away your customers, damage your property, ruin your reputation, and ultimately lead to revenue loss. If you want to protect your business and your customers from the many problems pests cause, don't hesitate to partner with the professionals here at Smart Pest Control. We are proud to provide top-of-the-line commercial pest control services that will eliminate existing pest infestations and prevent new pests from invading. Smart Pest Control is ready to handle pest problems of any size through effective commercial pest control solutions and over 25 years of combined pest control experience. Give us a call today to learn more about our commercial pest control plans.
Minimize Your Mosquito Exposure In Costa Mesa, CA
Mosquitoes are common pests that feed on the blood of humans and animals. They are most active in the warmest months of the year and are known for leaving behind itchy red welts when they bite. The best way to minimize your mosquito exposure is to reduce factors that may attract them to your property. Implement the following mosquito prevention tips to make your Costa Mesa property less appealing to mosquitoes:
Replace the water in your birdbaths every two to three days.

Clear your gutters of debris and ensure they are draining water away from your foundation.

Eliminate all sources of standing water on your property.

Fill in low-lying areas of your lawn to prevent water from building up.

Wear insect repellent when you go outside and avoid spending time outdoors during dawn and dusk.

Trim your grass short and cut tree branches, shrubs, and hedges away from your exterior walls.
Mosquitoes depend on stagnant water sources to breed and lay eggs, which is why reducing water sources greatly reduces mosquito populations around your Costa Mesa property. Unfortunately, mosquito infestations are difficult to treat and prevent without professional help. The professionals here at Smart Pest Control are ready to provide effective mosquito treatments throughout the season that mosquitoes are most active. We provide ongoing mosquito treatments and one-time services for outdoor events, depending on your needs. Contact Smart Pest Control today for more information about our mosquito control process.
Problems Cockroaches Cause In Costa Mesa, CA
No one wants to share their property with pests, especially if those pests spread numerous diseases. Cockroaches are common property-invading pests found in a wide range of environments. These large, oval insects are attracted to areas that provide easy access to warmth, moisture, and food. Unfortunately, Costa Mesa properties provide everything roaches need to thrive. Cockroaches cause many problems when they infest your home or business, such as:
Contaminating food items and counter surfaces with harmful bacteria, pathogens, and parasites can lead to serious health issues.

Multiplying and causing a large infestation to grow in or around your Costa Mesa property.

Spreading dangerous diseases, such as salmonellosis, typhoid fever, cholera, and dysentery.

Triggering allergic reactions and asthma attacks in individuals sensitive to the allergens found in cockroach saliva, feces, and skins.
Without the right protection, cockroaches can get into your Costa Mesa property and cause serious problems. The best way to remove a cockroach infestation from your property is by working with Smart Pest Control to put into place a complete cockroach control plan. Get in touch with our service applicators today to get started!

Schedule Your Free Inspection
Complete the form below to schedule your no obligation inspection.