Trustworthy Pest Solutions For Buena Park, California
Buena Park is a lively city in Orange County, located about 12 miles away from downtown Santa Ana. Buena Park is home to many fun parks and activities, including Knott's Berry Farm and Knott's Soak City. Unfortunately, many pests also live here in Buena Park and can cause serious problems when they infest your home or business.

To keep common area pests away from your property, the professionals here at Smart Pest Control are proud to provide comprehensive pest control solutions. We've made it our focus to eliminate existing pest problems and implement preventative recurring treatments to ensure your property remains free of pests throughout the entire year. If you're tired of dealing with pests in and around your Buena Park home or business, Smart Pest Control can help. Reach out to us today for more information about our ongoing commercial and residential pest control programs.
Residential Pest Control In Buena Park, California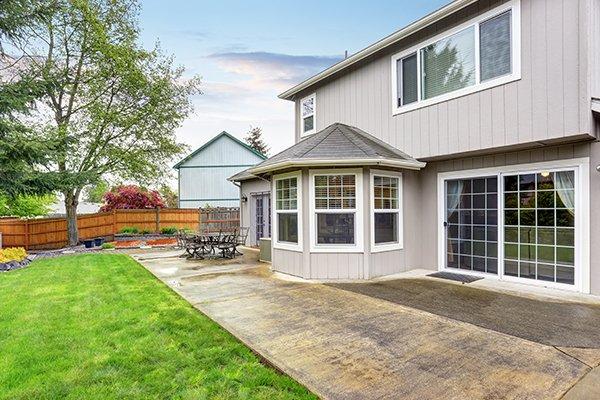 Pests should never be allowed to dwell in and around your Buena Park home. Pest infestations can contaminate your food items, damage your personal belongings, and spread many harmful diseases. Smart Pest Control provides a wide range of effective residential pest control options to combat pests such as spiders, rodents, ants, cockroaches, and more. If pests are causing problems in your Buena Park home, you can trust that we will provide a reliable solution that eliminates pest problems and prevents them from returning. Our skilled service applicators will work with you to develop a treatment plan that matches the specific needs of your home and pest situation. Don't hesitate to give a call to Smart Pest Control to learn more about why we are the smart approach to pest control.
Commercial Pest Control In Buena Park, California
Your Buena Park commercial facility needs long-lasting and effective pest control services just as much as your homes need it. Invading pests are not only a threat to the health and safety of your customers, but they are also a threat to the reputation of your business. To ensure pests don't interrupt your business's success, you will need the professional commercial pest control services from Smart Pest Control. We have over 25 years of combined experience within the pest control industry, which means you can depend on us to provide comprehensive commercial pest control solutions that protect your Buena Park business from a wide variety of pests. Whether you own a restaurant, retail store, warehouse, office building, or other business, Smart Pest Control has what it takes to keep it pest-free all year long. To learn more about how we handle commercial pest problems, get in touch with us today.
Why Residents In Buena Park, California Need Flea & Tick Control
Here in Buena Park, many pests thrive in our warm, humid weather, and among those pests are fleas and ticks. Fleas and ticks are common warm-weather pests that feed on the blood of warm-blooded animals and require a host to survive. Although these tiny, blood-feeding pests are similar, they have some differences as well. Fleas are much smaller than ticks and have strong hind legs that are used for leaping from one host to another. This host-hopping behavior is why flea infestations are incredibly difficult to eliminate. By comparison, ticks tend to remain on one host as they feed by burrowing their heads deep into the skin of their hosts. Over time, ticks will become larger as they feed, engorging themselves on blood before dropping to the ground to lay eggs.

Both fleas and ticks can carry numerous diseases, which are harmful to the health of you, your family, and your pets. The best way to get rid of fleas and ticks is with professional flea and tick control services from Smart Pest Control. We're ready to combat all kinds of pest problems, no matter the size. Contact our licensed service applicators today to learn more about our flea and tick control services.
Learn To Identify Common Spiders In Buena Park, California
Did you know that there are about 45,000 known species of spiders found throughout the world? Thankfully, only 3,000 spider species are found in the United States, and only a handful of them are commonly found in and around human dwellings. When it comes to dealing with spiders, it's important to know how to identify the ones you come into contact with. Some of the most common spider species in Buena Park include:
Cellar Spiders - Cellar spiders have oval-shaped bodies and eight very elongated and thin legs.

Yellow Sac Spiders - Yellow sac spiders have pale beige to yellow bodies and legs that are often darker near the tips, giving them the appearance of dark-colored "feet."

Black Widow Spiders - Black widow spiders have black, shiny bodies with a distinctive red marking on their abdomens, which is often shaped like an hourglass.

Wolf Spiders - Wolf spiders are large, hairy spiders that have brown, gray, or tan bodies with darker markings.
At Smart Pest Control, we handle all kinds of pest problems, including spiders. Remove spiders from your Buena Park home or business by contacting Smart Pest Control today.

Schedule Your Free Inspection
Complete the form below to schedule your no obligation inspection.