Local, Experienced Pest Control Solutions In Brea, CA
Brea is a beautiful city and dense suburb of Los Angeles and is known as a prime destination for dining and shopping in North Orange County. Keep nuisance and dangerous pests away from your Brea home or business by working with the professionals from Smart Pest Control to put into place a year-round pest control plan. As a locally-owned and operated pest control company, we have a deep understanding of the unique pest pressures in our area and how to solve them. And, with over 25 years of combined pest control experience, we are the industry leader in effective pest management services. Our goal is to provide ongoing care for home and business owners at an affordable price. Don't wait for pests to invade your Brea property and take away your peace of mind. Instead, improve your quality of life by reaching out to Smart Pest Control for pest control services that you can depend on.
Home Pest Control In Brea, CA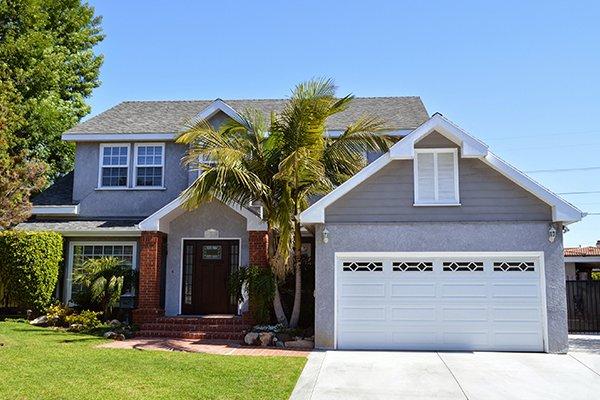 Pest infestations are not a problem you can ignore. In addition to being a threat to your property, pests are also a threat to the health of your family. Rodents, insects, and other pests spread a variety of bacteria, pathogens, and parasites that can lead to dangerous illnesses. Whether you want to avoid dealing with the spread of disease or prevent pests from causing damage to your Brea home, the licensed technicians here at Smart Pest Control are ready to help. We specialize in preventative control to target and eliminate pests before they have the opportunity to invade your property. As a local pest control company, we are committed to protecting the communities we serve by providing top-of-the-line pest management services year-round. Contact Smart Pest Control today for more information about all of our residential pest control solutions.
Commercial Pest Control In Brea, CA
Running a business requires a lot of time, patience, and hard work. But when pests get into your Brea commercial facility, they make your job a lot more difficult. Pest infestations lead to damaged equipment, contaminated products, health risks, and a ruined reputation. The best way to protect your employees, customers, and property from pests is to implement an effective commercial pest control plan from Smart Pest Control. We provide comprehensive commercial pest control services to eliminate existing pest infestations and prevent new ones from occurring in the future. At Smart Pest Control, we design our commercial plans to fit the specific needs of your business. Whether you own a restaurant, office building, school, or warehouse, you can trust the technicians here at Smart Pest Control to keep it free of pests all year long. Give us a call today to receive the reliable pest management services you need to prevent pest infestations of all shapes and sizes.
How To Keep Cockroaches Out of Your Brea, CA Home
If you've ever turned on the lights in your kitchen only to see a cockroach skittering away into a dark corner, then you understand how frightening it is to have a cockroach infestation on your hands. These large, oval insects reproduce quickly and prefer to avoid the light, which means hundreds of cockroaches could live in your Brea home or business without your knowledge. Unfortunately, cockroach infestations come with several health risks. These filthy insects transmit harmful bacteria to any food or surface they touch, which can lead to diseases such as salmonellosis, E. coli, typhoid fever, and diarrhea. Although preventing a cockroach infestation isn't always possible, there are some things you can do to keep them away from your Brea property:
Store leftovers and food items in plastic containers with tight-fitting lids.

Clean crumbs out from under heavy appliances, such as your refrigerator, oven, and dishwasher.

Locate and seal cracks around the exterior of your property, such as around your foundation, walls, doors, windows, and utility openings.

Wash the dishes and remove the trash regularly.

Fix plumbing and leaking issues to minimize sources of excess moisture.
The most effective way to control and prevent cockroach infestations is with a little help from the professionals here at Smart Pest Control. We'll work with you to find a solution that fits the needs of your Brea home. Reach out to us today to get started.
Why Do Ants Invade Brea, CA Properties?
Ants are the most common pests we find in and around Brea properties. These tiny insects have mastered the art of sneaking into properties, homes, and businesses and cause several problems. Ants are social insects that work together to build, feed, and protect their colonies. The most common species of ants in our area include, but are not limited to, fire ants, argentine ants, odorous house ants, and carpenter ants. These pesky insects invade Brea properties for numerous reasons, but one of the most common reasons why ants invade is to search for an easily accessible food source. Ants love to feed on the crumbs and spills found throughout various parts of your home or business. And once a food source is found, ants are not likely to leave. To eliminate ants from your property and prevent them from returning, the professionals at Smart Pest Control are proud to provide ongoing ant control solutions. Get in touch with us today to learn more about how we handle ant infestations.

Schedule Your Free Inspection
Complete the form below to schedule your no obligation inspection.